The act of gift-giving can be a great opportunity to remind others about Jesus Christ. We hope these special Christmas gifts will help you light the world, inspire gospel living, and strengthen testimony.
Enter coupon code:

CALLEDTOSHARE

at checkout for a 10% discount. Expires soon so act now!
Made of genuine maple wood, these ornaments are custom engraved for a warm, rustic look. It features a beautiful design of the Light the World logo, snowflake accents, and stars. They make a great gift for those you minister to or friends and family of any faith who want to give back during Christmas.
For Eternity Temple Charm Necklace – Available Here
Remember the eternal blessings of the temple with this new charm necklace. Each charm represents an important aspect of your most important relationships. Choose your temple, an important date, and two initials. This necklace is an especially good gift for your spouse or family member.
Christmas Missionary Gift Box – Available Here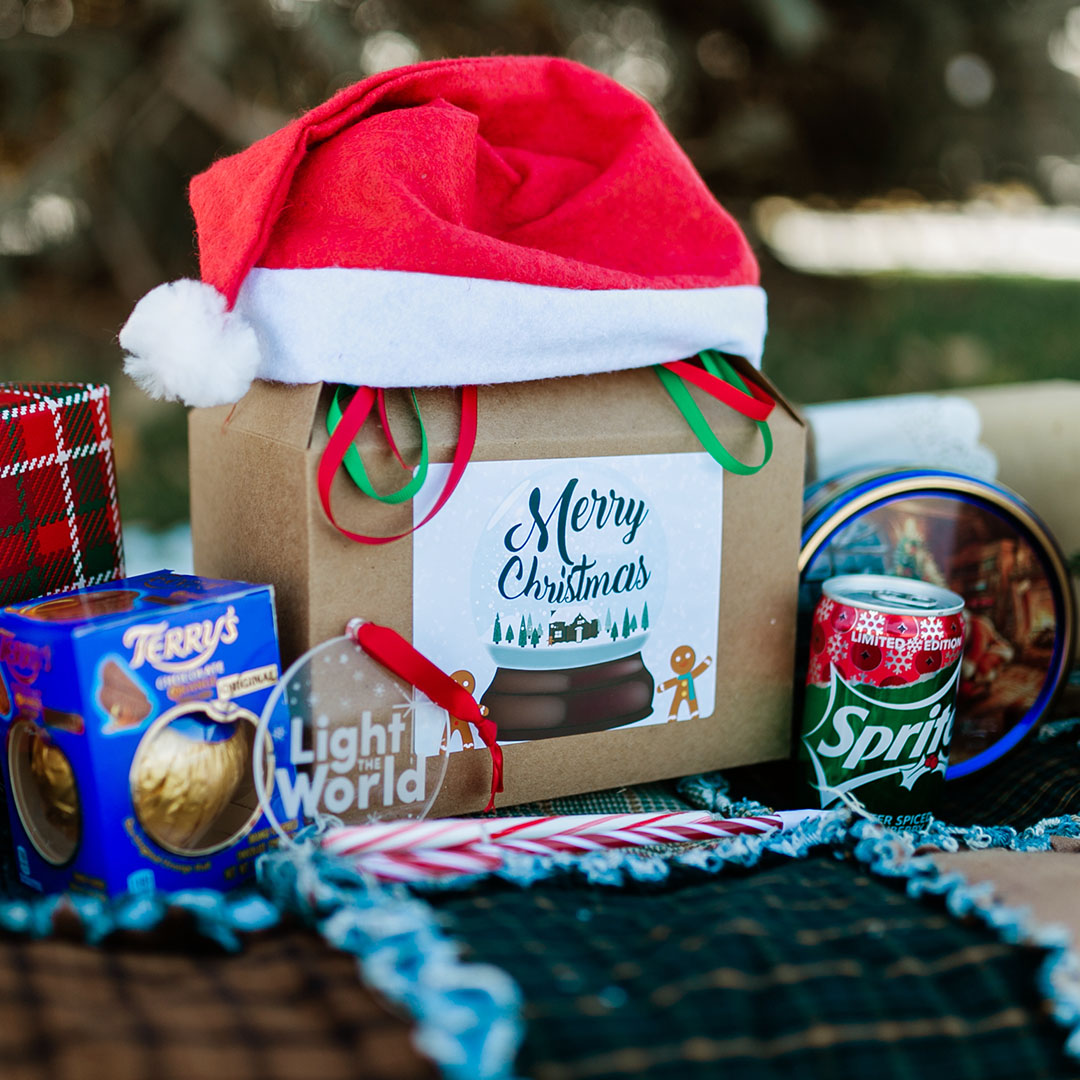 Send your missionary some Christmas cheer with this delightful gift box. Complete with a holiday sticker and ribbon, it's filled with goodies, including cookies, a chocolate orange, a Christmas ornament, a Santa hat, candy canes, and more. It can be delivered to the MTC in Provo, Utah, or sent to missionaries in the field.
Daily Inspirations Perpetual Desk Calendar – Available Here
This perpetual desk calendar was designed just with Latter-day Saints in mind. With 366 days, you simply need to flip the page to reveal another day. When the year is over, start all over again. You'll receive renewed inspiration year after year. Each day features an inspiring quote or scripture and a fact from Latter-day Saint history. It's perfect for moms, missionaries, work desks, and more.
2020 Come, Follow Me Bookmark – Available Here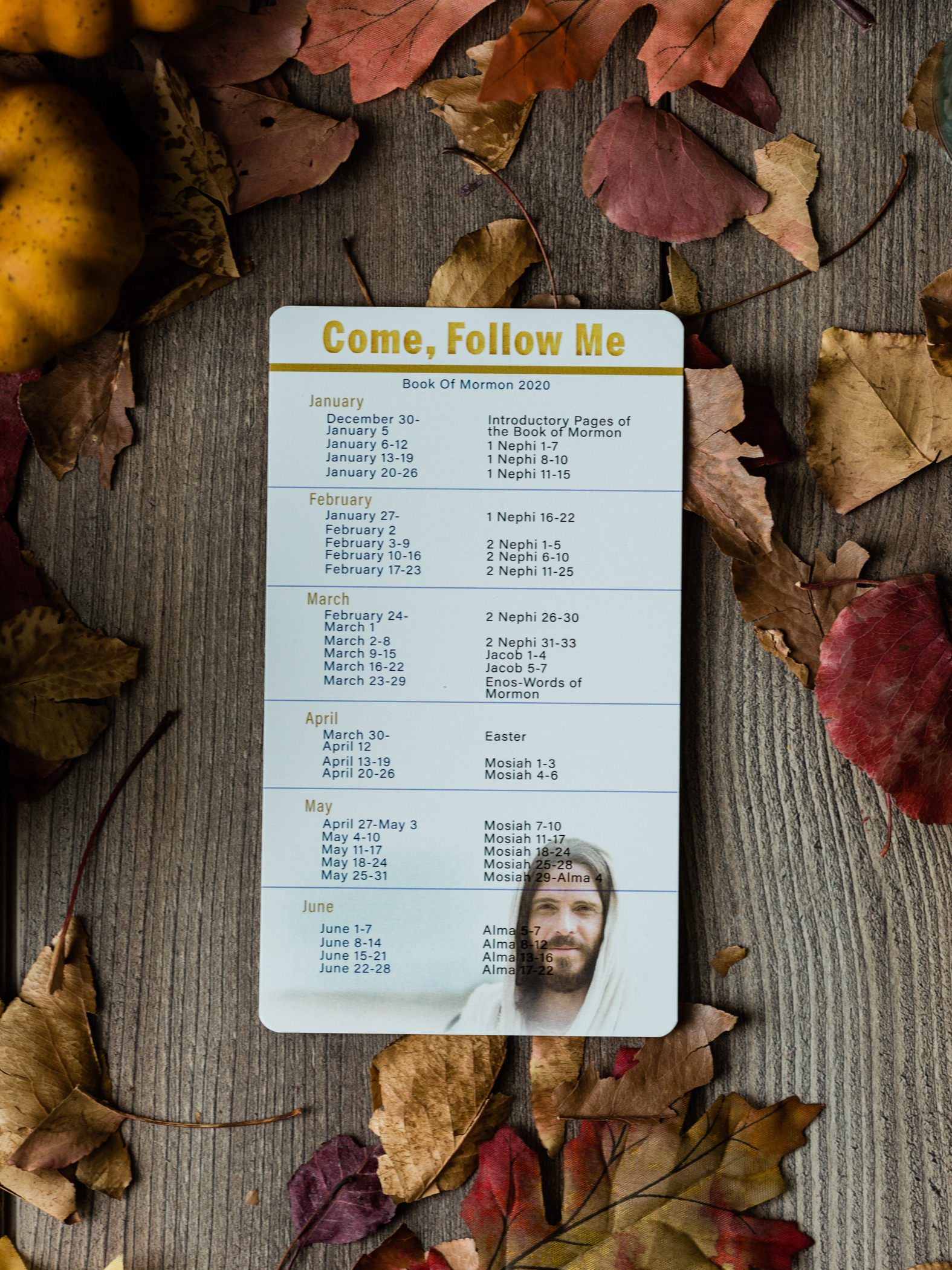 Easily reference your Come, Follow Me study in 2020 with this handy bookmark. It features all of the lessons from the manual, including the scripture references and dates of study. Purchase for yourself, your ministering brothers and sisters, or your entire class.
2020 Sacred Temples Calendar – Available Here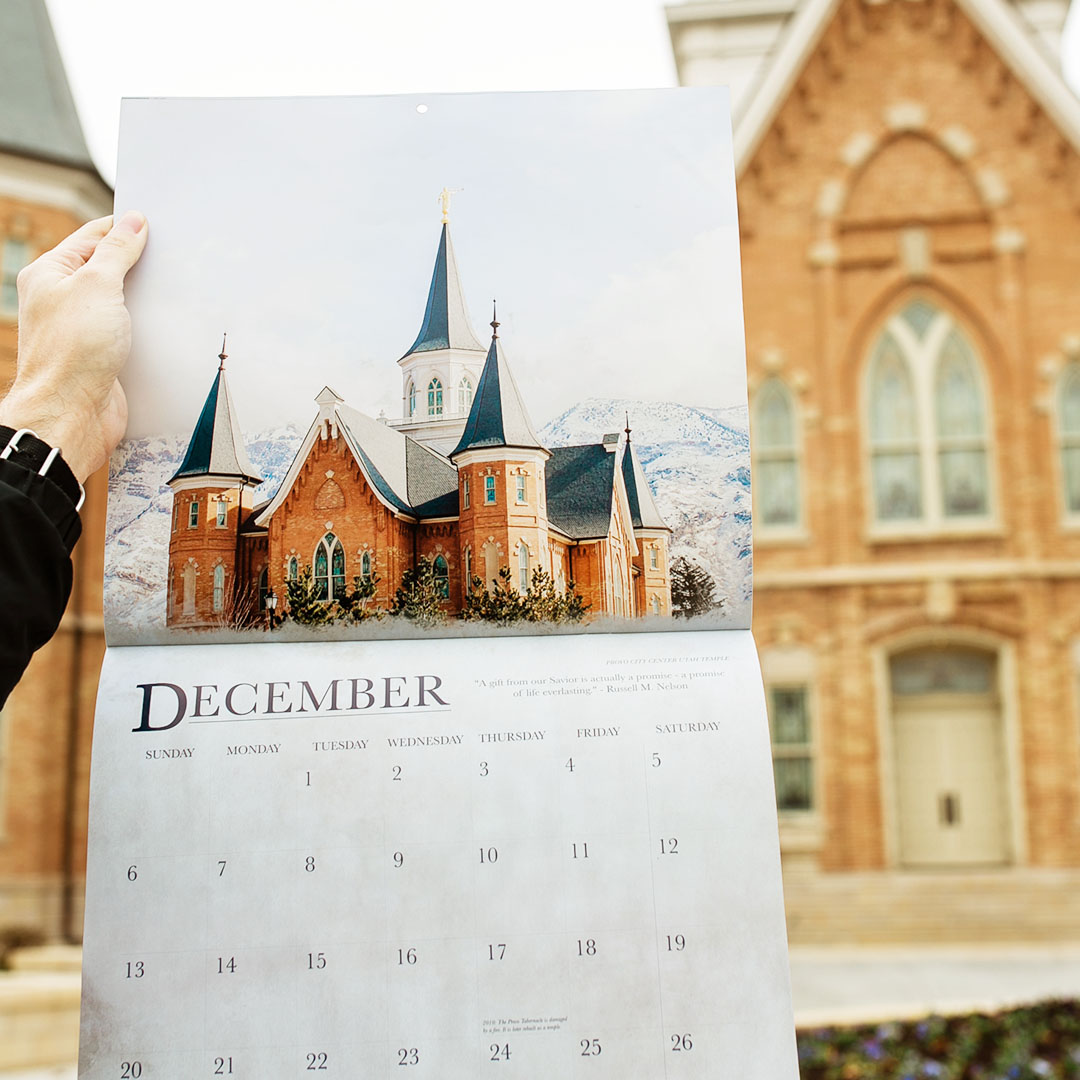 Featuring 12 brand new photographs of beloved temples from across the United States, this calendar is perfect for homes, offices, and any space you want to brighten up with the temple. It not only features major holidays but events from Church history and quotes about temples one every month. The back cover also includes space for notes, temples visited throughout the year, and information on every temple included in the calendar. For every calendar purchased, LDS Bookstore will donate $2 towards the temple building fund for The Church of Jesus Christ of Latter-day Saints.
This women's temple bag provides a beautiful and convenient way to carry and store temple clothing with adjustable straps for shoulder or hand carrying. Inside zippered pocket and roomy compartments hold envelope, dress, shoes, and more. Exterior pocket offers easy access to phone and keys. Available in black and grey with gold accents. Made of durable faux leather.
Christus Illuminated Frame – Available Here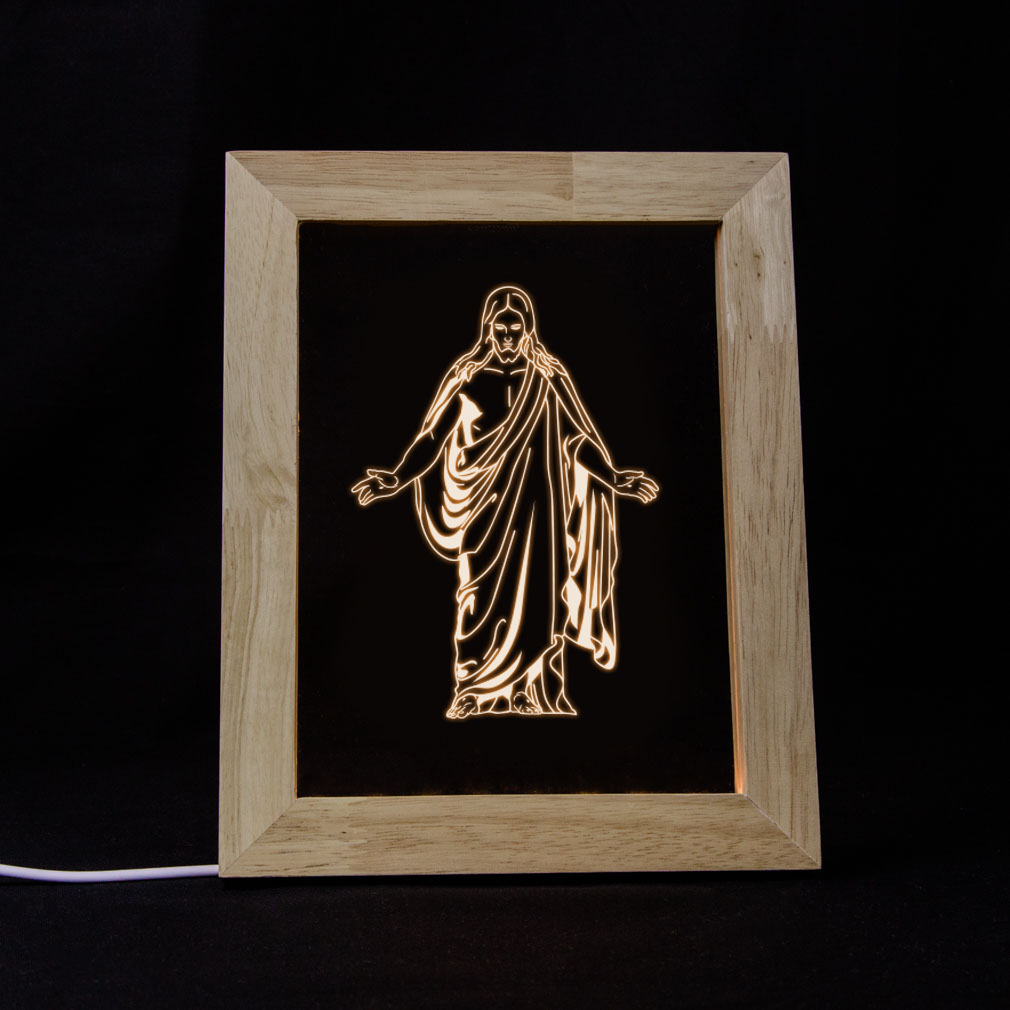 If you'd like something unique and inspiring, consider this special Christus Illuminated Desk Light. Each frame is made of super-strong oak wood with a strip of LED lights located at the bottom of the inner frame. Simply plug in your light and use the remote control cord to adjust the brightness. You can also add border designs and custom text for a truly personal work of art.
The Christmas Doll teaches a wise lesson about the true meaning of the holiday. Christmas isn't just about beautiful decorations of shiny, expensive gifts; it's about the miracle of Jesus to make old things new, revitalize our lives, and bring out the best in humankind to care for one another.
Celebrate Christ with this festive coloring page. It features the phrase "Christmas Begins With Christ" and a beautiful Nativity scene you'll love coloring in on this 8.5 x 11 printout.